Tripawds is a user-supported community. Thank you for your support!
My brain has been fried from lack of sleep and migraines, but I think I'm almost caught up on sleep!  Now that the firework are (mostly) over.  Her last fentanyl patch came off Sunday, we're doing ok on 150mg Tramadol every 8 hours.  Poop is still very loose (think chocolate sauce for ice cream, minus the ice cream), and she's not on the antibiotic anymore so we're decreasing the Gabapentin with a plan to take he off by Friday.  The crying has finally stopped, after consulting with our vet a few times she decided the confinement period is over.  Sheeb is now allowed to roam about the house, cushion hopping, though we're still keeping a close eye on her and helping her when she goes potty.  She has a hard time keeping balanced when she squats.  Probably the pain meds plus sedatives.
Stitches came off yesterday, but she started licking and chewing the incision so the cone's not going anywhere!  Abdominal ultrasound was clear, but we did find out the sentinel node biopsy that they took when they thought it was cancer turned out to have Aspergillus spp. in it, so this is no longer an isolated osteomyelitis, but systemic disease.  Because she is a female German Shepherd and therefore more prone to more severe incarnations of the infection, her prognosis is very guarded and will depend on how she responds to treatment.  Once it spreads to the spine and she shows signs of paralysis or paresis she will need to be put down.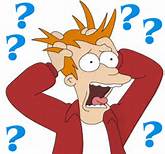 We were supposed to have a consult with a new internist, apparently her staff forgot to tell her that so she was very unprepared.  Didn't even have Sheba's records from across the office.  She showed us how to check her lymph nodes, symptoms to look for and agreed to add terbinafine, and antifungal that is commonly used in conjunction with azole antifungals when there is systemic disease.  She's supposed to give me a call with the microbe ID and susceptibility results (shouldn't be back yet) when it does finally come in.  At least its not infectious to the other dogs, but we're looking at 2-3 years not that we know there's lymph node involvement.  That microbe ID will give a better clue as to the growth speed of the fungus and give us an idea of how long it'll take to spread globally.
Sheba was getting kinda depressed, but her brother-from-another-mother, Monsta Man Zia came up for a visit and snap her right out of it!  You just can't say no to the energy of an Australian Shepherd!